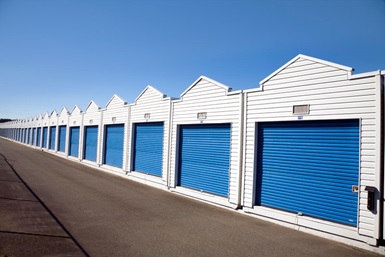 Public storage locations are hard to miss. Many colorful units line our major highways, begging for your belongings. Both public storage and warehouse storage facilities across the country can offer you units of many sizes with climate and non-climate controlled options. So, why would you want to choose warehouse storage over the brightly painted doors of the public storage units sitting next to your local WalMart?
Climate Control & Professional Service
Warehouse storage through Mover Dudes offers clients climate-controlled storage options not open to the general public. Items in our warehouse are stored in vaults, increasing security and permitting rapid location of items by the warehouse manager. Vaults are professionally packed, allowing your items to be positioned for safety and structure. Is the employee behind the counter of your local public storage going to put the items in the unit for you, and do it with concern for the integrity of your belongings and memories? When you need that box of winter coats you didn't think you would need, or that ugly Christmas sweater that you just have to have from that box in the very back corner, will that same employee have the items cataloged to assist you in cutting through the clutter? It's called self-storage for a reason.
You've already had Mover Dudes come out to move your items for you. Why not continue with the award-winning level of service you know you can trust? You have received a list of your inventory. You know the level of dedication and work ethic, focusing on service that is transparent and delivered with a strong back and a great attitude. Let the experts shine throughout your entire move.
Risk of Theft from Public Storage
Public storage facilities are frequently the target of theft. The vast array of goods is a treasure trove to the average criminal. Security systems often lack; units are vast in number, and many times a simple padlock and chain-link fence are all that stand between you and devastation. By contrast, warehouse storage is not publicly accessible or advertised with brightly colored signs that draw both customers and thieves.
Home Sales & Renovation
Short-term storage is a great option while your home sells. Many of the items that your local staging company is using are often received and stored in our warehouses already. The new rehab loan on your fixer-upper showed you just how many items you had in the way. The new bedroom suite that you just ordered from that super-trendy online designer, needs to be received and delivered to your home. Mover Dudes warehouse storage is perfect for all short and long-term needs. Many clients find value in our storage to reduce costs on moves while their dream homes are built, for both our local and long-distance moving services.
Consider Donations
If you are looking to keep costs low for storing your belongings and think public storage is the only option, first take a hard look at your items and make sure that you are getting the most bang for your buck. Don't worry about saving that pair of pants that you might fit into again someday, and reconsider storing that couch that you bought new in college but has now seen better days. Then call Mover Dudes.
Get Warehouse Storage with Mover Dudes
The Mover Dudes warehouse storage option is one more way that we are pushing to be the best for our clients. We are committed to the safe transport and storage of your cherished memories. Let Mover Dudes handle your moving and storage needs for the greatest peace of mind. Our climate-controlled locations will protect your precious antiques, that irreplaceable piece you brought back from your travels around the world and your box kitchen items, or just-in-case paperwork.