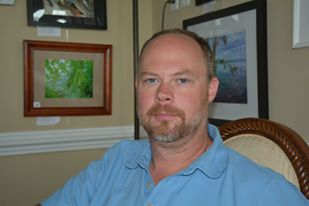 Troy Hendrickson, A Pro Home Inspection Services of Northern Virginia
I recently had the privilege of sitting with Troy Hendrickson, owner of A Pro Home Inspection Services of Northern Virginia and I'm glad I did. Listening and learning from Troy it was just minutes until I realized I was sitting with a guy who is very passionate about the work he does. And for good reasons.
I learned from Troy that I should never skip a walk-through home inspection when buying a new home and as a home owner, I should seriously consider having a home inspection every 5-7 years. And here's why.
Troy brings over 12 years of Home Inspection knowledge and expertise to us and now he brings some of his best knowledge to you.
Troy became owner of A Pro Home Inspection Services of Northern Virginia in 2004 because at the time, "they brought innovations to the industry that far surpassed what I had seen or experienced before."
To this day, A Pro Home Inspection Services brings great innovations to the industry.
These innovations include...
Reporting: Home Inspection reports that are organized with summaries of items in order of importance. The reports focus on items of safety first, then major issues, followed by issues that need attention now, then items that you should be aware of for future repairs.
Software: A Pro uses Home Inspection software that allows us the homeowner, to easily read, understand and act on the items found in our home. This puts home owners ahead of potential problems so they can be addressed before they become major and costly issues.
How should we as consumers go about choosing a Home Inspector? Should we just leave it up to our realtor to choose an inspector for us or is there something more we can do?
Troy offers some practical tips when it comes to choosing the right inspector and he reminded me that we always have a choice regarding who we will work with.
Make sure you do your homework. This is your home and you want the very best for your home, so don't leave this part of the buying process to chance.
Check out the Home Inspectors ratings
Review testimonies about the inspector
Talk with people who have worked with this inspector
Call and talk with the inspector yourself.
Ask questions and make sure you feel comfortable with the Home Inspector before you hire them to do work for you. This is your opportunity to really learn about the home you're buying so take full advantage of this process.
So why should you never skip a walk-through home inspection?
The Home Inspection gives you the chance to really learn about your home. Your inspector will be able to answer questions you have about your home while showing you things you'll need to know in order to keep your home working well over time.
"As your home inspector, I will give you tips to keep your home in tip top working condition" -Troy Hendrickson
This is your chance to know where the water shut off is in case there's ever a water emergency. Your inspector can show you how to winterize your home's water faucets.
During the home inspection, your inspector can show you where your furnace air filters are and explain to you how to change them, when to change them and the benefits of keeping up with this maintenance.
When it comes to your home inspection, do your homework, attend the inspection and learn everything you can about your home. Ask questions and understand what you can do to maintain your home in ways that will bring you peace of mind and years of enjoyment.
A Pro Home Inspection Services of Northern Virginia welcomes you into the Home Inspection process. Their team of inspectors appreciate the opportunity to help you really know your home so that you feel good about your purchase.
There are a few groups of people who benefit most from a home inspection:
Those buying a new home
Current home owners
Home owners concerned about the effects of Radon or Mold
If you fall into either of these categories, consider a home inspection so that you understand items in your home that are safety issues, issues needing immediate attention, and things that will need your attention in the future. A home inspection is a great way for all homeowners to keep up with preventive maintenance.
Troy says that "While contractors specializing in particular areas of home repair know their work well, home inspectors look at your entire home and can often diagnose the root cause of current or future problems before they become big problems."
This makes it worth the investment for homeowners to consider home inspections every 5-7 years. To get the peace of mind that the components of your home are in great working condition but also to head off any major problems down the road.
And if you're the least bit concerned about the possibility of mold or radon in your home, please contact Troy and allow him to walk you through the process of testing then if necessary, finding safe ways to remediate the problems.
As Troy pointed out, "Radon is the number 2 cause of cancer right behind smoking. And while many of us think radon isn't an issue in our homes because we have no basement, Troy has found high levels of radon in 3-story townhomes built on concrete slabs with first floor garages"
Radon is both very dangerous gas that should be taken seriously be every home owner.
A Pro Home Inspection Services of Northern VA is now equipped to install radon remediation systems when high levels of radon are found. Reach out to them to learn more, you'll be glad you did!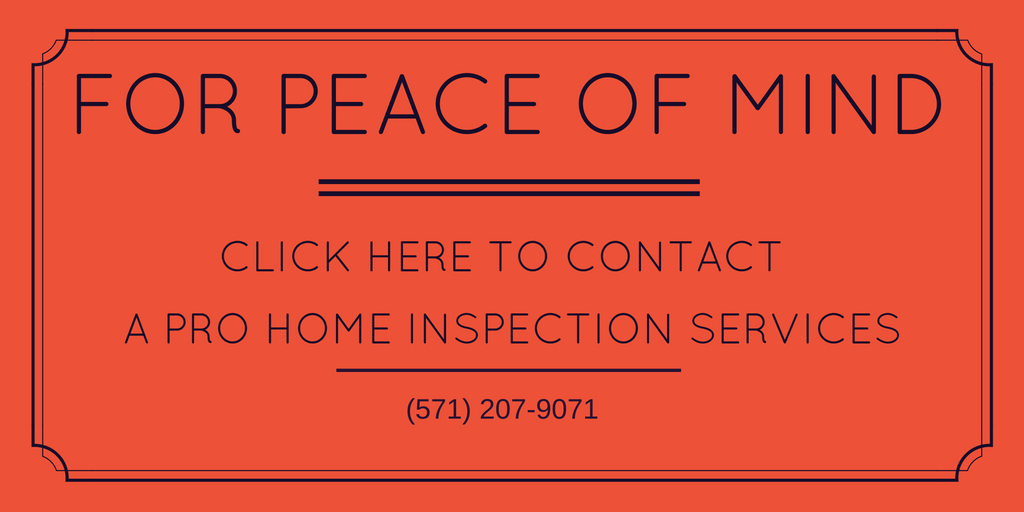 If you're like me, this interview with Troy was a learning experience. We hope this post benefits you as a current or future home owner.
We'd love to hear your thoughts. Share your comment with us and if you have questions, post those so we can get answers for you.
Troy Hendrickson, Owner A Pro Home Inspection Services of Northern Virginia
Website: AProLoudoun.com Phone: 703.737.3888